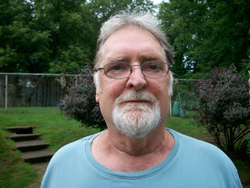 Robert Appelbe's experience in the feature film industry is broad and deep. Robert has been the First Assistant Director on many feature films working with such actors as Orson Wells and Michael Murphy ("Never Trust An Honest Thief"), Sam Waterson and Maud Adams ("Mahoney's Estate"), Gary Busey, Howie Mandel, and Margot Kidder ("Tribulation"), Stephen McHattie, Louis Gossette Jnr. and Jason Priestly ("The Highwayman"), Lou Diamond Phillips and Mådchen Amick ("Hangman"), Harvey Atkin and Jim Carrie ("But All In Good Taste"), Joe Lando and Peter Cayote ("Seeds of Doubt"), Jaimz Woolvett and Megan Follows ("Reluctant Angel"), and Daniel Baldwin and Michael Madson ("Fall"), to name a few.

As Line Producer he worked on "The Circle Game"(starring Janet-Laine Green and Albert Schultz), "Baby On Board"(starring Judge Reinhold and Carol Kane), "Fat Chance"(starring Louise Werner and Maxwell Caufield - winner Best New Comedy, 1999 N.Y. Film Festival), the German children's television series "Blue Hawk"(starring Shawn Matheson, Joachim Senf and Tamara Podemski), and on the television movies "Rescue me"(starring Terri Austin and David McIlwraith) and "Lonely Knights"(starring Jennifer Dale and Dack Rambo).

As Production Manager he worked on the pilot of the popular series "My Secret Identity"(starring Gerry O'Connell), the feature films "Tangled" (starring Rachael Leigh Cook and Jonathon Rys-Meyers), "World Cup '88" (starring Giancarlo Giannini and Burt Young),"Wise Girls" (starring Mira Sorvino, Melora Walters and Mariah Carey), and "Perseverance" (starring Colm Meanie).

He also has produced a number of films for his own company Robert Appelbe Productions Inc. Robert moved from England to Canada in 1964. He is now head of Dramatic Production for Norflicks Productions Ltd.