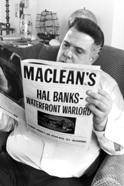 Hal Banks - Canada's Sweetheart
Donald Britain directs and co-writes with Richard Nielsen this docu-drama of an American gangster brought in to Canada to destroy the Canadian Seaman's Union. A co-production with the National Film Board. Winner of the 1987 Annick Award.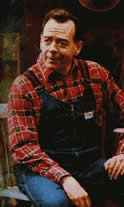 Wingfield
Based on the hugely popular one-man stage plays performed by Rod Beattie and written by Dan Needles, this television series (of 20 half-hours) stars Rod Beattie as Walt Wingfield, a stockbroker who leaves Bay Street to take up farming on a hundred acres in mythical Persephone Township (about an hour north of Toronto), and recounts his misadventures in weekly letters to the editor of the local newspaper.

The Little Vampire
13 episodes follow the adventures of Anton, a young boy who forms an unlikely friendship with an old-fashioned kind of alien - not an extraterrestrial from another star system, but a vampire named Rudiger.
Projects in Development
Click here to view Norflick's projects in development